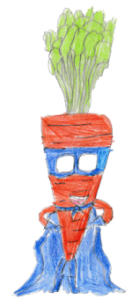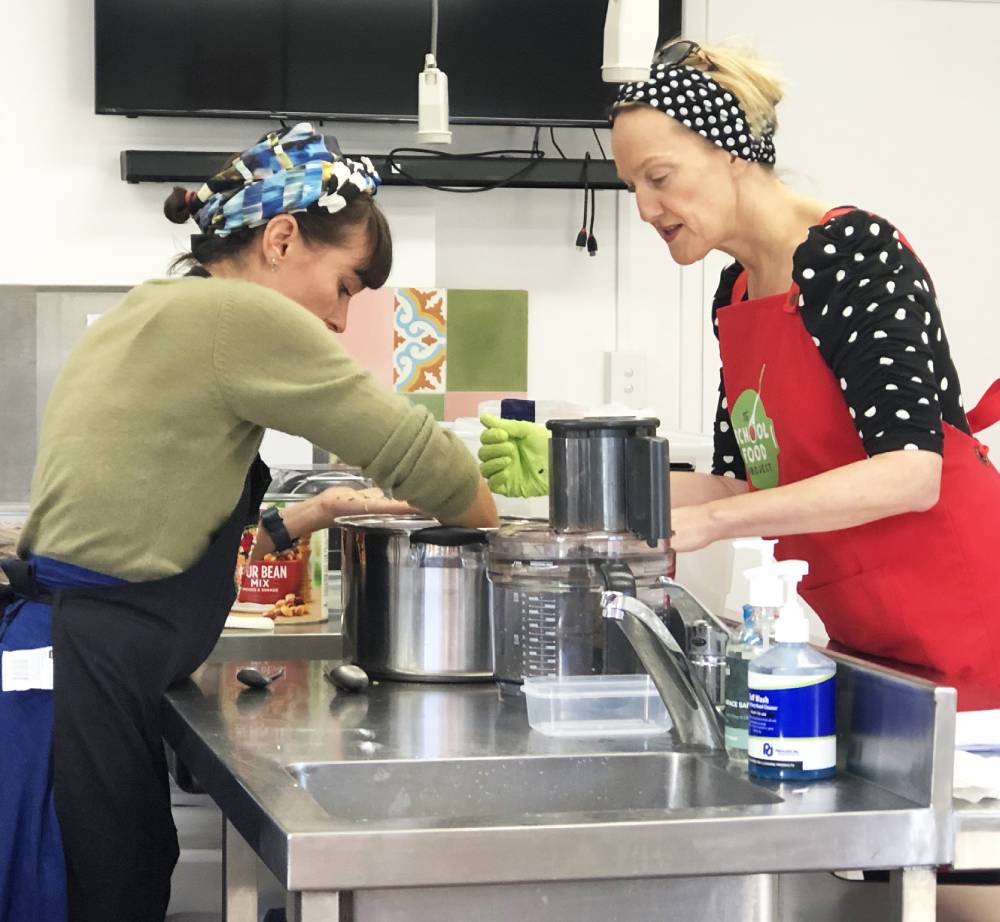 THE PROBLEM

Our food culture in Australia is in decline. We've become a nation of snackers and fast-food junkies. Kids are eating more processed food that' s high in calories and poor in nutrients, which weighs on their ability to concentrate, their academic performance and their mental health.
At the same time, more parents are working with little room to cook lunches from scratch. This shifts the responsibilities. Families now rely a great deal on canteens to feed their children. Yet with limited resources and run mostly by untrained volunteers, canteens often struggle to live up to the expectation.
The average Australian child eats 3-8 serves of junk food (high in fat, sugar and salt) per day.

Childhood Diabetes Type 2, linked to being overweight and inactive is rising in Australia.

15% of children from income insecure families arive at school at least once a week without lunch or money to buy it.

CANTEEN SKILLS
Canteen managers aren't required to have any formal food preparation training.
OUR SOLUTION

We help canteens get the balance right between healthy, happy and do-able. Our proven transformation model can be adapted for every school to fit their community. We have the roadmap, strategies and hands-on support that canteen managers need to offer better, more nourishing, and affordable fresh food menus for growing brains.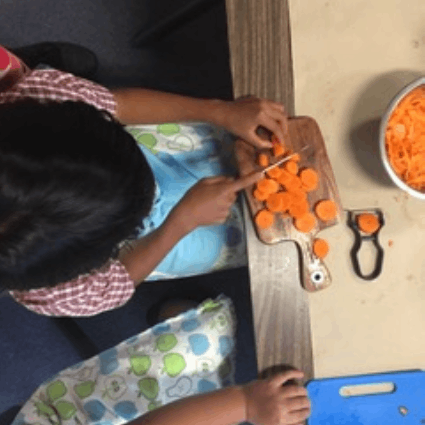 SMARTER,
HEALTHIER KIDS
We help you offer canteen menus that improve the happiness and wellbeing of children at your school. Good food can fight anxiety and depression. It boosts concentration and academic results.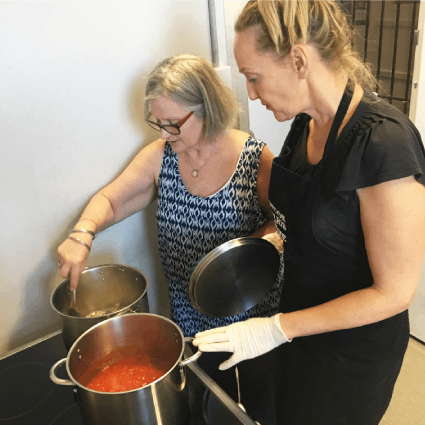 SKILLED
CANTEEN CREWS
Our chefs train canteen crews in the kitchen, giving them the confidence to cook nourishing food from scratch.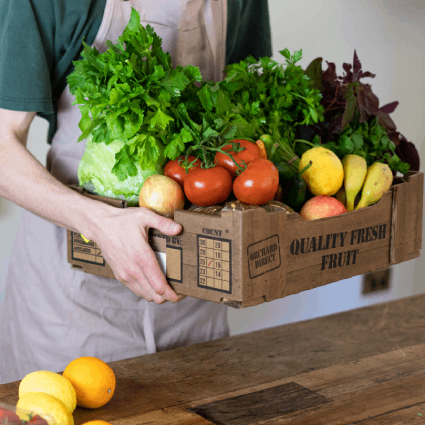 VIBRANT LOCAL
ECONOMIES
We turn school canteens into community hubs with strong links to butchers, greengrocers and other fresh food suppliers in the local economy.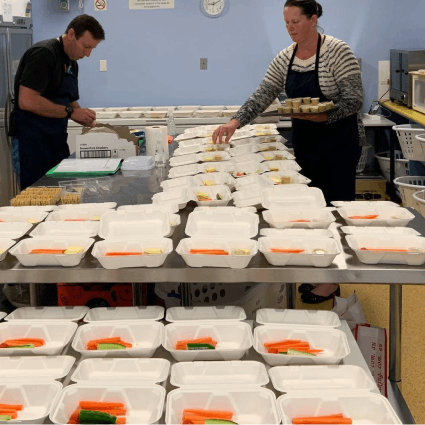 VIABLE CANTEEN
BUSINESSES
We help school canteens achieve their profit margins. Our experienced consultants streamline your business and show you where you can save time and money.